Yuza Distillery
Kinryu Co., Ltd. opened its third whisky distillery in Yuza-machi, Yamagata Prefecture in 2018.
Yuza-cho is blessed with fresh, clean air and water from Mt. Chokai, which has been selected as one of the 100 best water towns in Japan.
The pot stills used are made by Forsyth, and five fermentation tanks are made of Canadian bay pine. The process and aging methods are also based on Scottish methods, with young whisky not being casked, and only whisky that has been fully matured to its satisfaction is produced, focusing only on single malts. Because it is a small distillery that cannot mass-produce whisky, they go to great lengths in every detail to produce the highest quality whisky with the utmost care and attention.
This is the third edition of the "Edition" series.
The rare Japanese oak "Mizunara" casks are used, and bourbon and sherry casks are also used for the vatting.
The fruity base is typical of the Yusa distillery, with pleasant vanilla and a slight peat aroma. The complex flavor is a combination of the richness of the oak and the mellowness of the oak.
Product Specifications
MSRP
 16,500 yen (tax included)
Release date
Early November
volume content
700ml
alcohol content (usu. expressed per cent)
55%
Aroma & Taste
The fruity base is typical of the Yuza distillery, with pleasant vanilla and a hint of peat aromas.
The complex flavor is combined with the richness of Mizunara oak and the mildness of the oak.
Offer price
At the BAR Shinkai, one glass costs 1 glass, 45 ml: 5,610 yen, 30 ml: 3,740 yen, 15 ml: 1,870 yen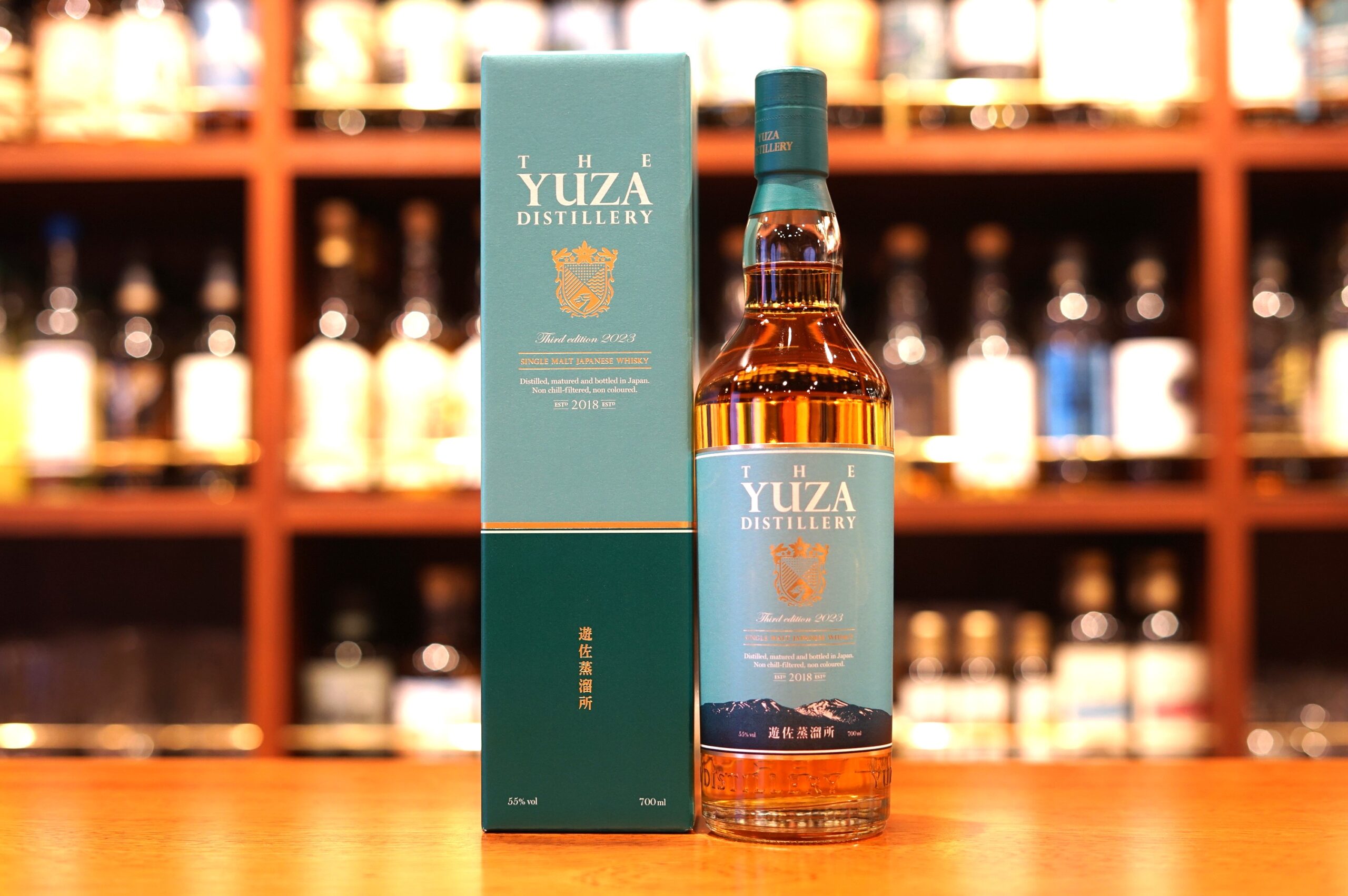 For more information on"yuza-third-edition-2023" see this article.
For a full list of BARShinkai's whisky menu, click here.